About Us
Possability Community Homes is a not-for-profit housing corporation that was founded in November 2009 by Barb & Tim Gjos. PossAbility Community homes became a Canadian Registered Charity in October 2011.
PossAbility Community Homes has been established to provide quality, affordable and accessible housing in rural areas that people with a disability can call "home," as home is a place created by an individual with support from their family and friends.
Mission Statement Goals
To Provide affordable, appropriate and accessible rural residential housing to persons with disabilities primarily of low or modest income including individuals affected by Autism Spectrum Disorders.
To educate the public and encourage and foster community involvement for individuals with a disability by organizing and coordinating public workshops and meetings about issues affecting persons with disabilities offered free or at a reasonable cost to help fund the organization's charitable programs.
---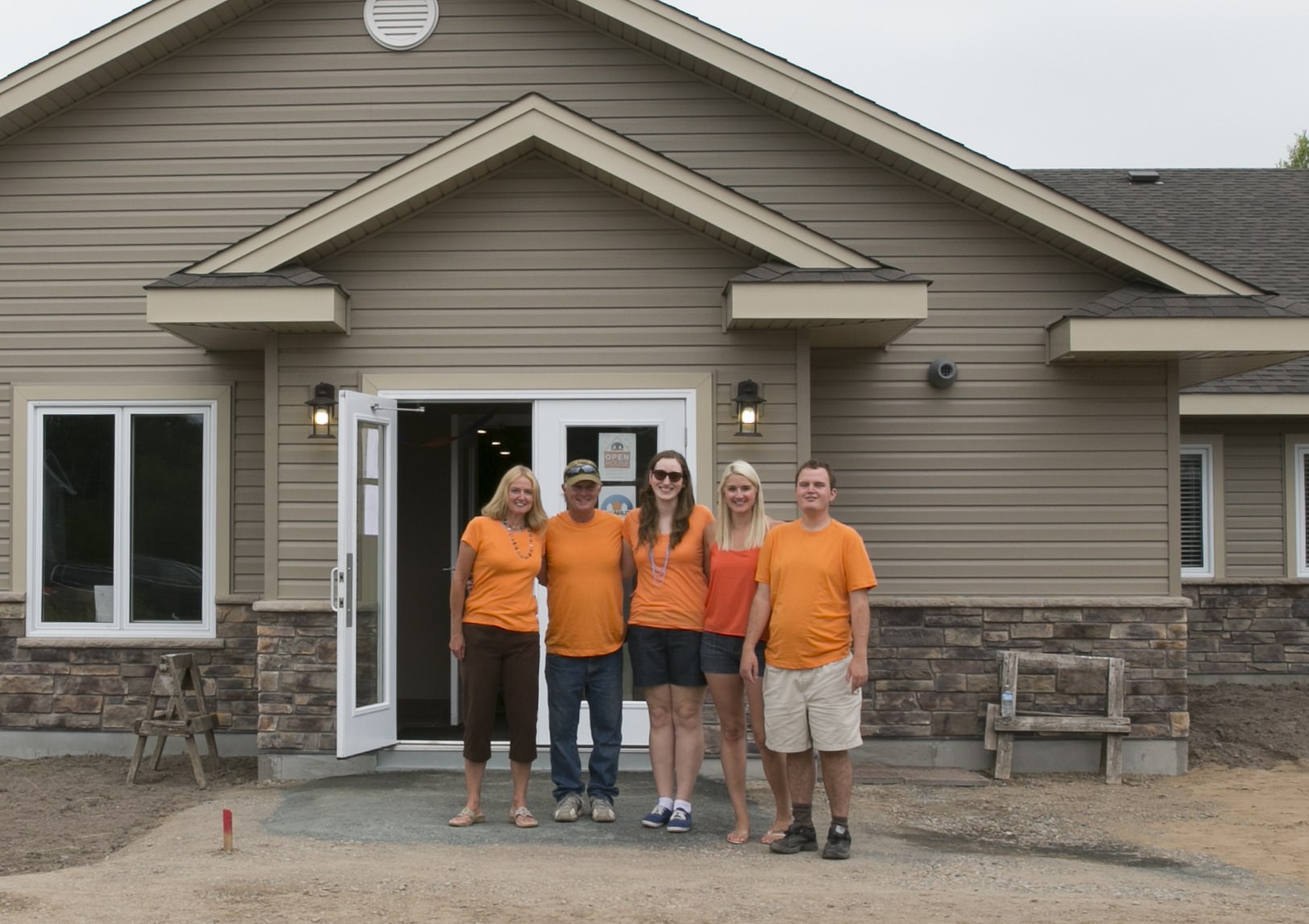 Barb Gjos
President
Barb Gjos is the founder and President of PossAbility Community Homes. She was a Communications Consultant & Owner of Natural Abilities with over 10 years professional experience working with individuals with developmental disabilities. Barb is also a parent of a young man with autism and was president of the Sault Ste. Marie Chapter of Autism Ontario for 10 years. She is a life-long member of Autism Ontario and a member of Community Living Algoma. Barb is currently retired.
Barb has been the team leader and active participant on this project. She has volunteered for an integral part of the planning, development and operational process. Her expertise and knowledge of the individuals that will be residing in the housing complex is invaluable. Also, Barb's knowledge and experience in property management from her years spent working for Bell Canada will assist her in managing ongoing operations of the housing complex.
Randy Spurway
Vice President
Randy Spurway was appointed as Vice President on May 13, 2014 but has been on the board since its inception in 2009. He was the chair of the "Extreme Build" Project Committee and brought valuable expertise from his former position as Road Superintendent for Johnson Township. Randy is currently semi-retired.
Jennifer Bubinas
Secretary
Jenny brings her expertise and creativity from her 20 plus years of working alongside people with dementia, brain injuries, mental illness and developmental disabilities. She is currently a community recreation therapist at the Alzheimer's Society of Sault Ste. Marie and Algoma District.
Leah Senecal

Director
Leah joined the Board of Directors of PCH in December 2019. She brings her skills and ideas from her 5 years of volunteering with local charity organizations, in planning events and fundraising. She is excited to be on board for the next chapter of PCH.

Past BOD Members
Adam Chevis, Treasurer
Tanna Elliot
Stephen Gjos
Joanne Springer
Marcy Bell, Secretary
Gene Jones, Vice President
Sophie Phillips
Valerie Uchmanowicz, Secretary
Diane Reid
Bradley McCaig
Grace Mooney
Amber Burgler
Board of Advisors
PossAbility Community Homes also has a Board of Advisors past and present that work together with the Board of Directors on specific projects and tasks that PossAbility Community Homes undertakes.
Tim Gjos - Tim Gjos Carpentry, "Extreme Build" Project Committee.
Ron Spurway - Ron Spurway Contracting, "Extreme Build" Project Committee.
Tiffany Fleming - HR at Sault Area Hospital, Tenant Selection Committee.
Rhonda Miskiw - Community Living Algoma, Tenant Selection Committee.
Rod Jarrett - Rod Jarrett Construction, Project Supervisor and member of the "Extreme Build" Project Committee.
Sandi Wheeler - Chair, Fundraising & Marketing Committee.
Shaylan Spurway - Fundraising & Marketing Committee.